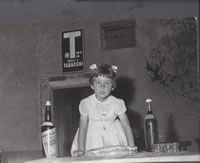 Our family believes in the promotion of a sustainable tourism and a life-style that takes into account the impact on the environment.
Indeed, managing a Bed and Breakfast allows us to welcome people from all over the world, share experiences and exchange ideas and different points of view.
Through this kind of tourism, we seek to create for all guests who decide to visit us, a simple environment but well maintained and in harmony with nature.
A place to stop and escape from the frenetic pace of every day life and to enjoy the tranquility and beauty of our land.
We welcome you in the true spirit of the Anglo-Saxon meaning of a B&B: hospitality, friendship and a stay with us that you will always remember.